Greet attendees from the venue entrance. The entrance decor plays a major role in the Wedding, Reception & other events.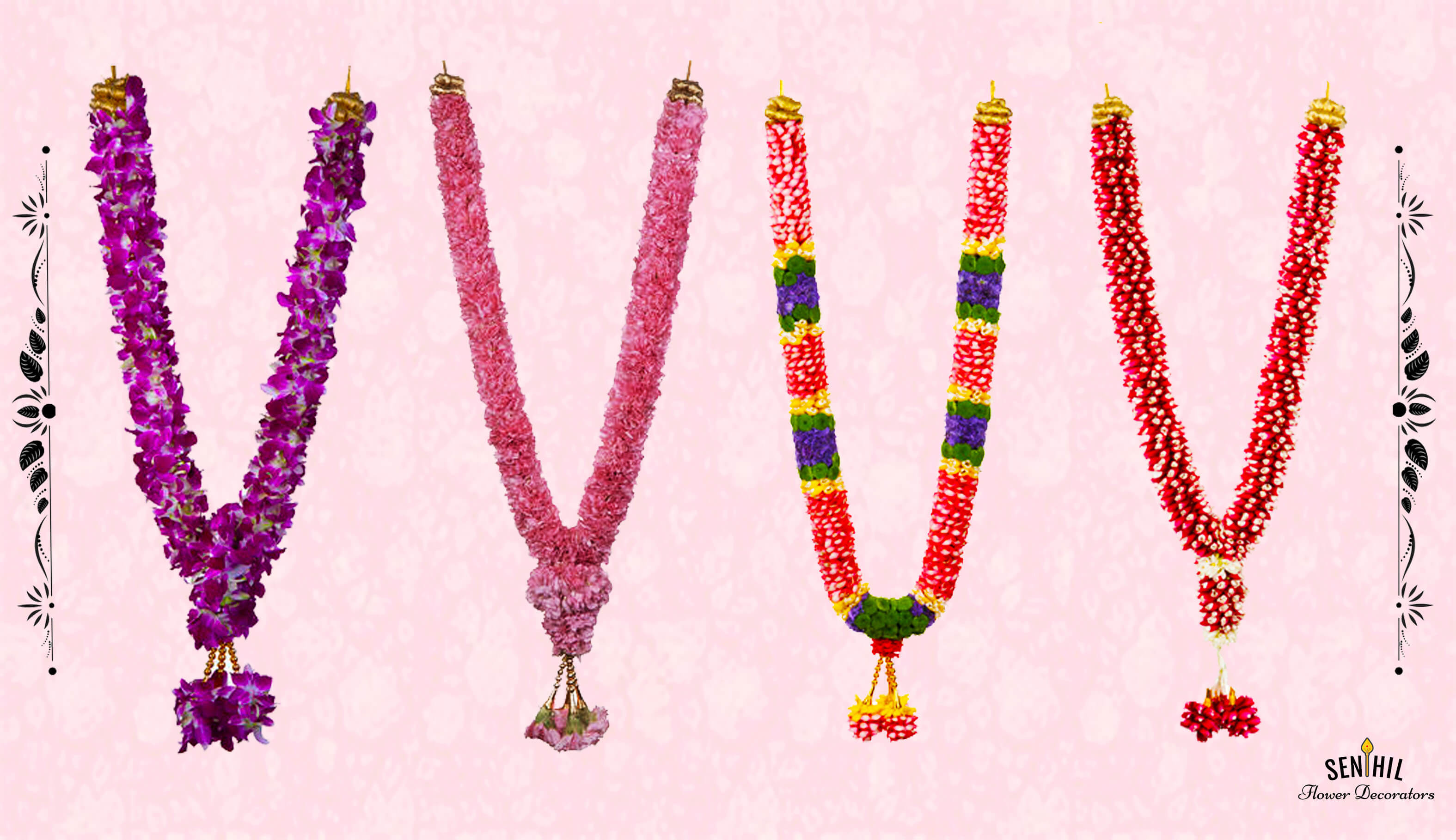 Garland (Malai) which is most important in any occassions like wedding, reception, engagement and even for gods.
Artistry is not only for Bride and Groom so we also give markup attention to name and family board that need to be noticed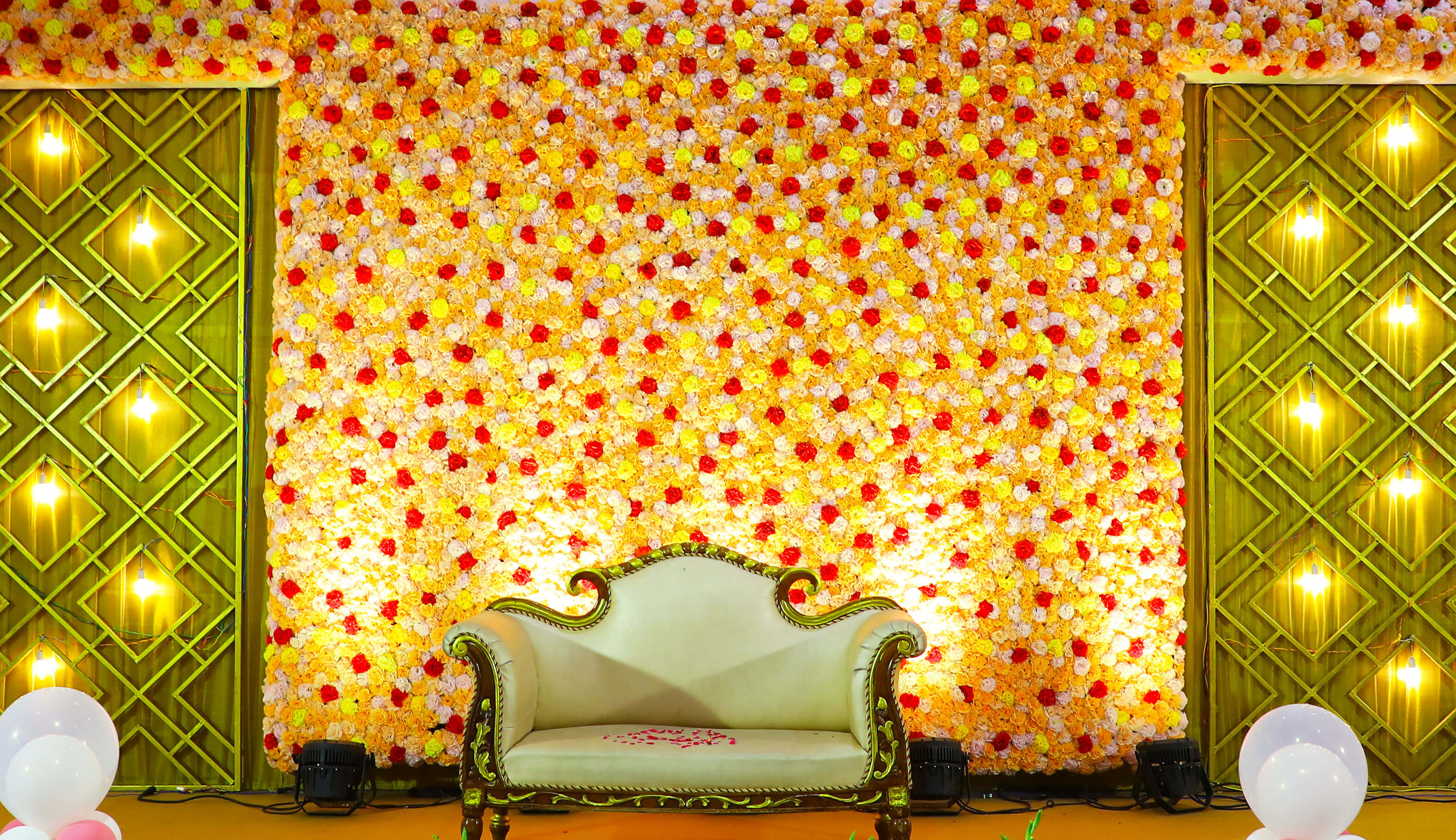 flowers are enhanced further by artistically arranging them to suit the occasion.
Do you feel that we are missing something that you are looking for?? When it comes it decoration we would take care of everything. No matter, what kind of event it is. We are a expertize team to handle any kind or size of events. Don't hesitate to contact us.